Who are the most famous Cape Verdean actors? Here's our top 10 list of Cape Verdean American actors and actresses in television and movies.
1. Chelsea Tavares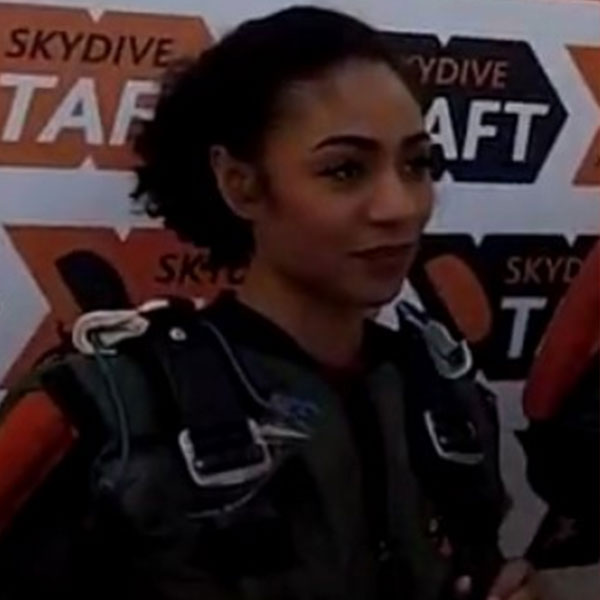 Chelsea Royce Tavares is an American actress and singer. She is best known for her roles as Cranberry on the Nickelodeon series Unfabulous, Autumn Williams on the Nickelodeon series Just Jordan, Patience Roberts in The CW series All American, and the voice and motion capture for Nora Harris in the video game The Last of Us Part II.
Tavares was born in Los Angeles, California to a mother from Brazil and a father from Cape Verdean descent. She grew up in Venice Beach, California where she attended Venice High School. She has two older sisters named Taylor and Shannon. In 2005, she was discovered while shopping at Fred Segal with her sister Taylor by an agent who put them both into acting classes at the John Casablancas Modeling & Talent Agency.
Tavares began her acting career at age twelve when she played a minor role in the 2003 film Drumline as Angela's friend who gets shot during a robbery gone wrong. She also appeared in episodes of Without a Trace and Gilmore Girls before landing a recurring role on Nickelodeon's sitcom Unfabulous as Cranberry from 2004-2006 which won her a Young Artist Award nomination for Best Performance in a TV Series – Recurring Young.
2. Anika Noni Rose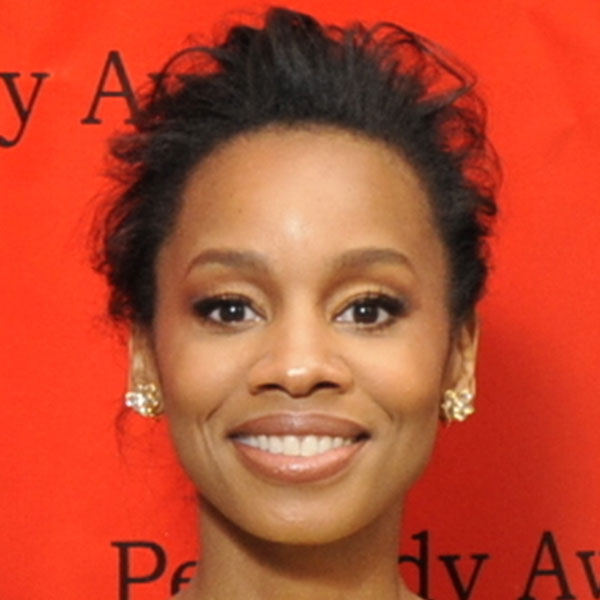 Anika Noni Rose is an American actress and singer best known for her work in film and theatre. She has won a Tony Award, two Emmy Awards and a Grammy Award.
She was born on September 6, 1972, in Brooklyn, New York. She studied at the High School of Performing Arts and graduated with a Bachelor of Fine Arts degree in Drama from Rutgers University in 1994. In 1995 she made her Broadway debut as Beneatha Younger in Lorraine Hansberry's A Raisin in the Sun, for which she earned a Tony nomination.
She continued to work on Broadway over the next decade, most notably starring as Emmie Thibodeaux in Caroline, or Change (2004), for which she won a Tony Award for Best Featured Actress in a Musical. In 2006 she appeared as Lorrell Robinson in Dreamgirls and received critical acclaim for her portrayal of Jukebox Gennaro (a character based on Diana Ross). In 2009 she was cast as Tiana, Disney's first African-American princess, in The Princess and the Frog; this role brought her further praise and recognition within the film industry.
In 2010 Rose starred opposite Forest Whitaker in The Caller (2010), an independent thriller directed by Brad Anderson; it premiered at the Sundance Film Festival.
3. Michael Beach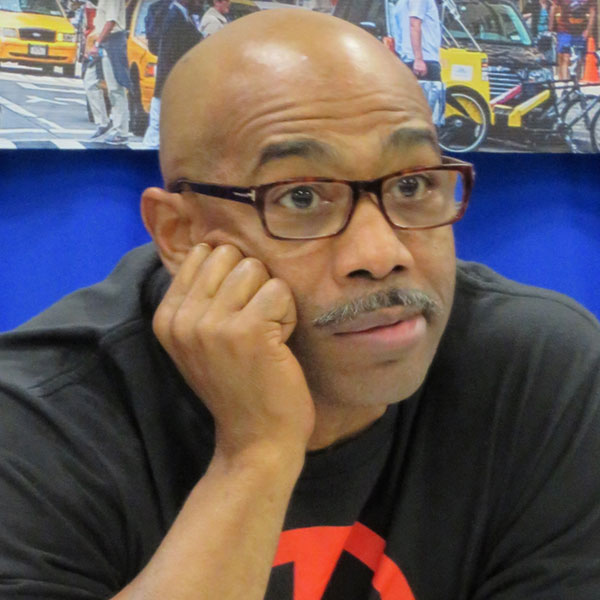 Michael Anthony Beach is an American actor. He has appeared in films Lean on Me (1989), One False Move (1992), Short Cuts (1993), Waiting to Exhale (1995), A Family Thing (1996), Soul Food (1997), and Aquaman (2018). On television, he has starred as Al Boulet on the NBC medical drama ER from 1995 to 1997. From 1999 to 2005, Beach was a regular cast member in another NBC drama series, Third Watch, as Monte Parker, and as T.O. Cross in FX's Sons of Anarchy.
Beach grew up in Philadelphia and graduated from Temple University with a degree in theater and speech communication. He got his start in acting at the People's Light and Theatre Company in Malvern PA while he was still in high school. After graduating from Temple University, Michael moved to Hollywood where he landed a recurring role on the hit show "In Living Color". The following year he was cast as Al Boulet on ER where he stayed until 1997 when he left the show to pursue other opportunities.
4. Aeriél Miranda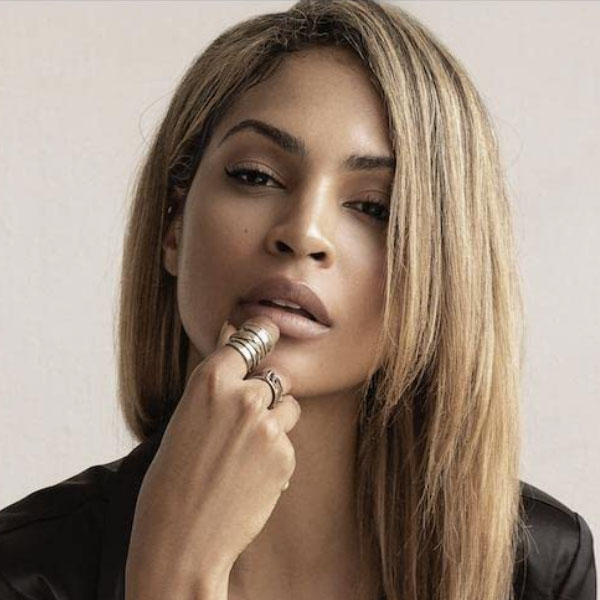 Aeriél Christine Gabrielle "ARI" Miranda (born April 3, 1992) is an American actress and model. She is best known for her recurring role as Shana Fring on Freeform's series Pretty Little Liars (2013–2015). She was first introduced as Shana on the web series, Pretty Dirty Secrets (2012), prior to appearing on Pretty Little Liars. Miranda also recurred as Lana on The Nine Lives of Chloe King and The CW series The Tomorrow People. Other roles include Straight Outta Compton (film debut) and the OWN comedy For Better or Worse.
Miranda began acting by participating in local theater productions at age four. Afterward, she landed her first role in a feature film at age seven. Throughout her childhood, she continued to appear in films such as "The Magic Journey", "Stuart Little 2", and "A Cinderella Story". Miranda's television debut came at age 14 when she starred in the Nickelodeon sitcom True Jackson, VP as Lulu Harris from 2006 until 2008. Her next project came with a recurring role on Underemployed in 2012 before joining the cast of Pretty Little Liars as Shana Fring from 2013 until 2015.
5. Ashley Holliday Tavares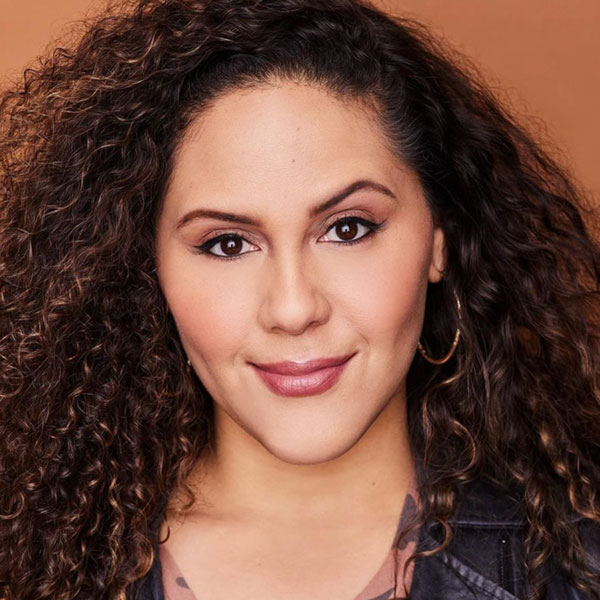 Ashley Holliday Tavares is an American actress best known for playing Chloe Delgado on the 2010 ABC Family series Huge and Melissa Sanders on the 2012 Nick at Nite serial drama Hollywood Heights.
Holliday was born in Austin, Texas, to a mother who was an actress and a father who worked in film production. Her parents divorced when she was young, and she spent most of her childhood living with her mother in Los Angeles.
She began appearing in commercials when she was four years old, and her first television role came in 1994 as a guest star on The Fresh Prince of Bel-Air. She continued landing guest spots on shows such as 7th Heaven and Friends until 2005, when she had a recurring role as Jessica on The Unit. She also appeared in films such as Dr. Dolittle 2, The Pursuit of Happyness, and the sequel to Independence Day.
In 2010 she landed the lead role in Huge, which ran for two seasons on ABC Family before being cancelled due to low ratings; however it has since become something of a cult favorite among fans who have watched it streaming online or on DVD.
In 2012 she appeared as Melissa Sanders on Hollywood Heights.
6. Sara Martins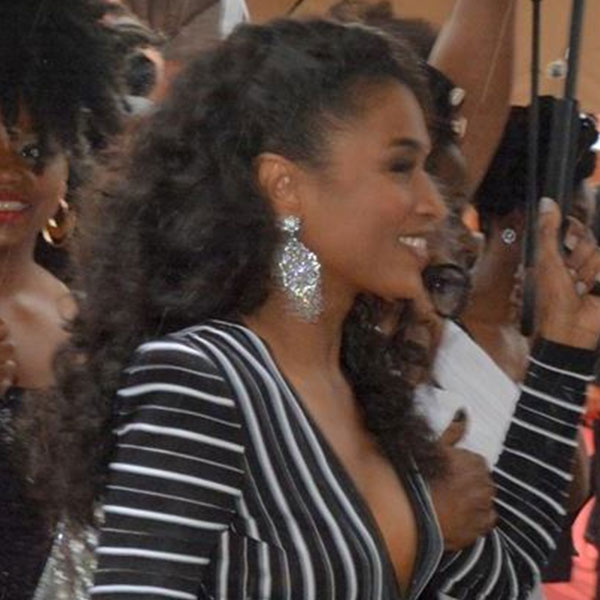 Sara Martins (born 19 August 1977) is a Portuguese-born French actress of Cape Verdean descent. She is known in France for her roles on television and in film and theatre. She also appeared as Detective Sergeant Camille Bordey in the joint British-French crime comedy-drama Death in Paradise, filmed in Guadeloupe, a French overseas department. She left the show halfway through series 4 (January 2015). She later returned to Season 10 E6 to reprise her role temporarily.

Source: Wikipedia
7. Tim Reid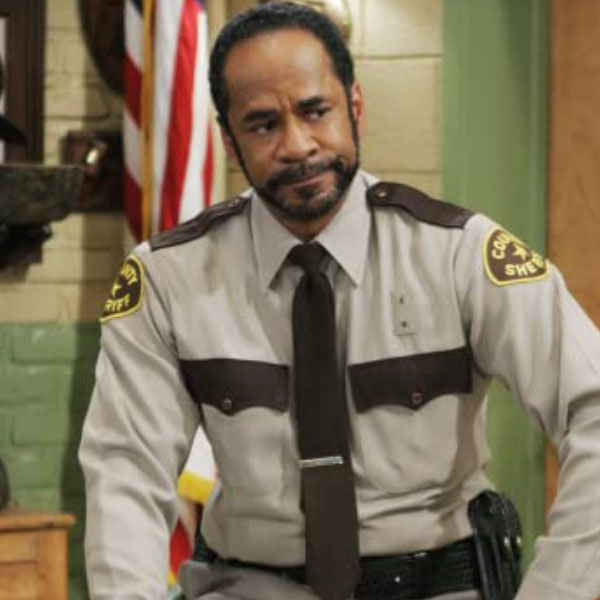 Timothy Lee Reid (born December 19, 1944) is an American actor, comedian and film director best known for his roles in prime time American television programs, such as Venus Flytrap on WKRP in Cincinnati (1978–82), Marcel "Downtown" Brown on Simon & Simon (1983–87), Ray Campbell on Sister, Sister (1994–99) and William Barnett on That '70s Show (2004–06). Reid starred in a CBS series, Frank's Place, as a professor who inherits a Louisiana restaurant. Reid is the founder and president of Legacy Media Institute, a non-profit organization "dedicated to bringing together leading professionals in the film and television industry, outstanding actors, and young men and women who wish to pursue a career in the entertainment media".

Source: Wikipedia
8. Lena Horne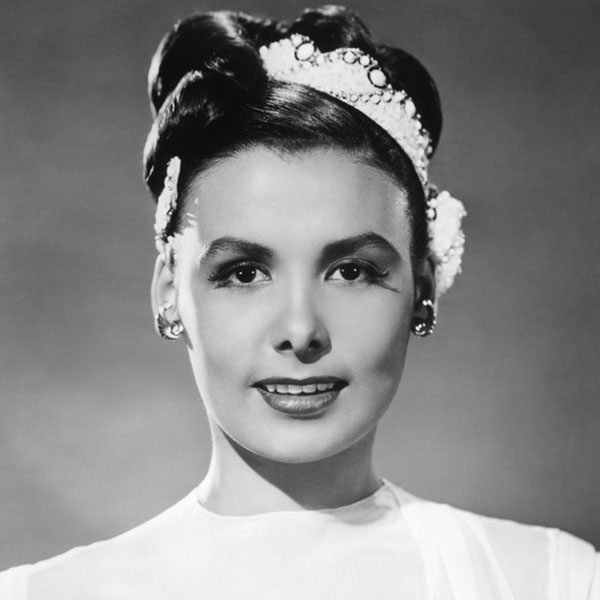 Lena Mary Calhoun Horne (June 30, 1917 – May 9, 2010) was an American dancer, actress, singer, and civil rights activist. Horne's career spanned over seventy years, appearing in film, television, and theatre. Horne joined the chorus of the Cotton Club at the age of sixteen and became a nightclub performer before moving to Hollywood.

Horne advocated for human rights and took part in the March on Washington in August 1963. Later she returned to her roots as a nightclub performer and continued to work on television, while releasing well-received record albums. She announced her retirement in March 1980, but the next year starred in a one-woman show, Lena Horne: The Lady and Her Music, which ran for more than 300 performances on Broadway. She then toured the country in the show, earning numerous awards and accolades. Horne continued recording and performing sporadically into the 1990s, retreating from the public eye in 2000.

Source: Wikipedia
9. Milton Lopes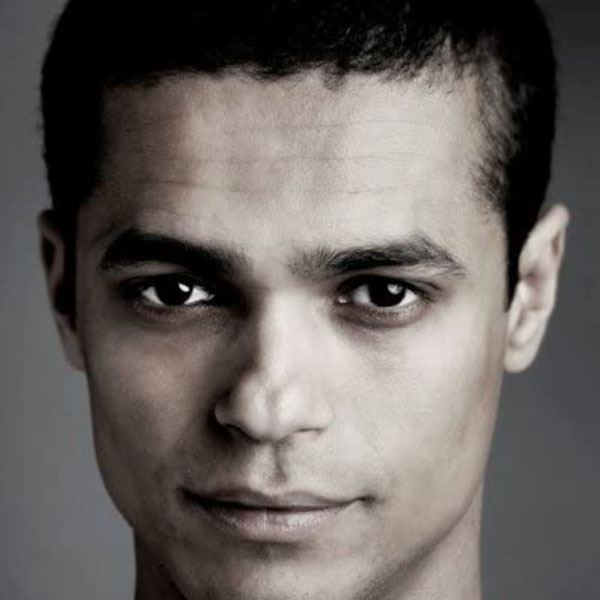 Milton Lopes won the Best Actor Award with his first participation in a feature film, the award wining The Dauphin. He was born in Cape Verde Islands and grew up in Portugal where he worked as an actor in various TV Series, Theatre Shows and Feature Films. He recently played John "The Savage" in Aldous Huxley's Brave New World for BBC Radio 4. The four languages that he speaks allows him to work in the UK, Portugal, France, Brazil, Mexico and Angola. He made is debut appearance in a British film in Bonobo, the first feature film of the award winning director Matthew Hammett Knott. He works as well as circus aerialist, having performed in the Paralympic Opening Ceremonies. worked with Extraordinary Bodies (UK), Strange Fruit (Australia), Circo Crescer e Viver (Brazil), Fura Dels Baus ( Spain) and Graeae Theatre Company (UK). His singing voice got him the lead role Macheath in Bertolt Brecht's The Threepenny Opera, a co-production by Graeae, New Wolsey Theatre, Nottingham Playhouse, West Yorkshire Playhouse and Birmingham Rep. His physicality allowed him to be part of the cast of the immersive physical theatre show Titus Andronicus by William Shakespeare, directed by Pia Furtado and produced by The Theory of Everything in Peckham Multistorey Carpark in London. He is part of the London cast of Exhibit B by Brett Bailey.

Source: IMDB
10. Raimundo Querido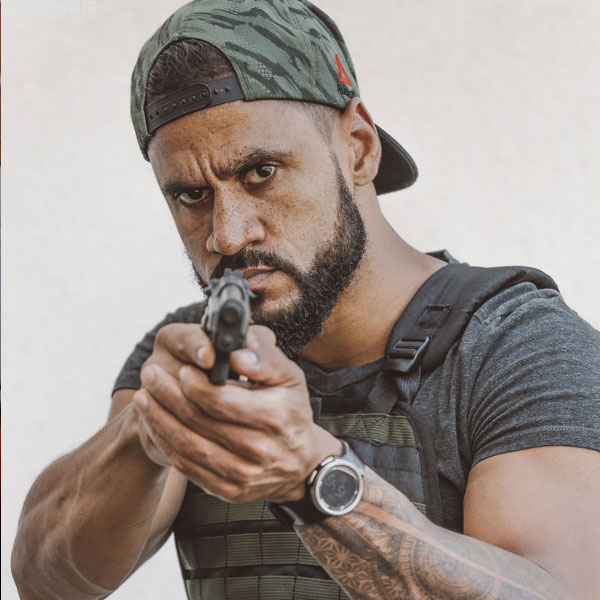 Raimundo Querido is known for Uncharted (2022), Mission: Impossible – Fallout (2018) and The Transporter Refueled (2015).

Source: IMDB